Accounting Solutions Australia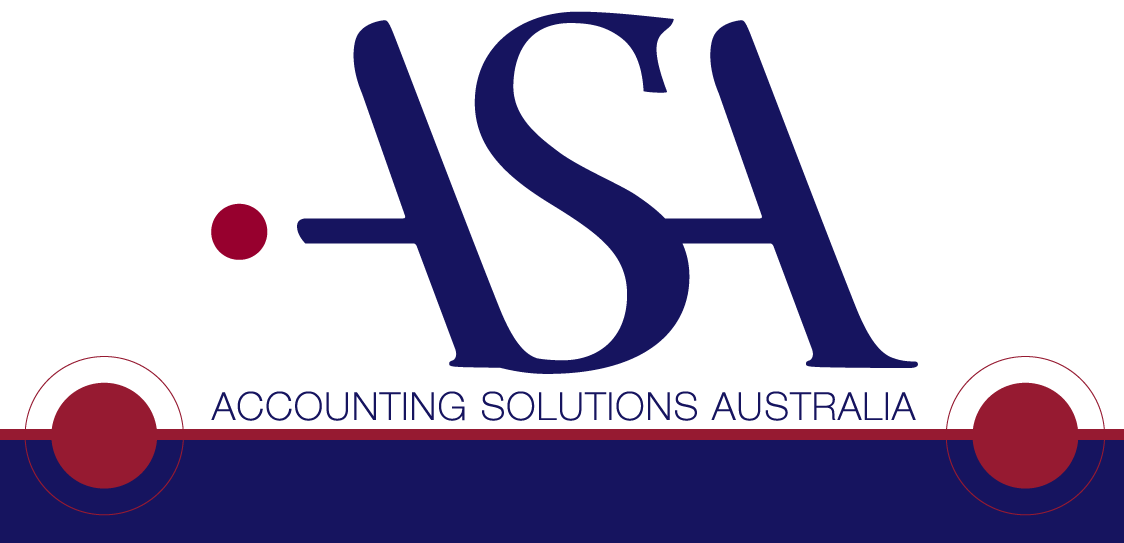 Here is your opportunity to enjoy the benefits of professional business success whilst assisting your clients to build and manage a better financial future.Accounting Solutions Australia ('ASA') is a strong solid organisation that is expanding further through franchising.

The ASA franchise system promotes growing a valuable asset for your future along with providing you with a good income and quality lifestyle.


Operated under the Franchise, ASA is a professional service based business providing a full range of Accounting, Taxation, Financial Services and other related Advisory/Consulting Services. The potential to build on this established and well respected name within the financial services industry remains consistently strong.The opportunity being presented to you is to enter this industry without having to start from scratch. As an ASA Franchisee, you will have the backing of one of Australia's most innovative, professional and reputable Accountancy practices.


The ASA franchise model is designed for Accountants who envisage working in the industry in business on a full-time basis in an approved commercial office environment either immediately, or via a phasing in period of part-time to full-time over a maximum period of 18 months. During the phasing in period, you can quite effectively explore the home-based and/or mobile services alternative.Whether you are seeking to develop a new practice or re-energise an existing practice, you can rest assured that ASA will provide you with substantial initial and ongoing training and support systems to facilitate the development of a contemporary and continuously evolving business whilst at the same time, you reap the rewards of personal and professional growth.

ASA continually strives for the highest standard while being proud of the success of a proven system and an ethical code of practice.

Your ASA Accountancy practice will provide Individual, Business and Company clients with a 'One-Stop Financial Shop' – the core philosophy is that all ASA clients benefit from the integration of various skills and expertise under the one umbrella to achieve optimum outcomes in areas such as:

● Tax Planning

● Business Structuring

● Retirement Planning

● Superannuation

● Wealth Creation

● Lending

● Finance


Indeed, ASA has done the hard work for you. With access to over 35 Banks and Financial Institutions and strategically placed Alliance Partners in the Lending and Financial Planning services sectors, you have great flexibility to capitalise on the range of services you can provide as well as in relation to building your income revenue stream.


Ideal ASA candidates can be qualified or partially qualified Accountants with or without a current Tax Agent Registration. If you do not hold a current Tax Agent Registration, you will be required to enter into a business arrangement with the Franchisor in order to comply with the requirements of the Tax Practitioners Board (www.tpb.gov.au) and thus, effectively operate the business.It is important to note that achieving Tax Agent eligibility is determined purely by the Tax Practitioners Board – not the Franchisor – and this will depend on a series of factors which are specific to each individual. The bonus of the ASA business arrangement allows for Non-Tax Agents to work toward meeting the Tax Practitioners Board requirements and effectively achieving Tax Agent Registration.Both full-time and part-time franchisee candidates will be considered however, you must be committed to and have a business plan to operate full-time from an approved commercial office based environment within 18 months of commencing your franchise.

Essentially, the ideal ASA candidate should be dedicated and success driven.

Outstanding communication and personal/professional presentation skills as well as strong organisational and leadership qualities are paramount. You should also have a strong passion for the financial industry, keen business acumen as well as have the ability and desire to build your own lucrative business with a shared vision.


Whilst you will need to have plenty of drive and commitment and the ability to build and manage your own client base, consider the following benefits:

● Brand Recognition

● Proven Business Systems

● Exclusive Territory

● Comprehensive Initial And Ongoing Training & Support

● Ongoing Mentoring & Support

● Marketing & Advertising Assistance

● Strategic Corporate Marketing

● Corporate Website Listing

● Initial Work From Home Phase In (18 Months) Period

● Office Setup Assistance

● Ongoing Professional Development

● Outstanding Operational Systems & Manuals

● Business Development Strategies

● Access To Over 35 Banks & Financial Institutions

● Established ASA Alliance Partners

● Financial Rewards Of Value Add Revenue Streams

● Build A Strong, Consistent Income

● Build A Valuable Asset For Your Future


By joining the ASA network as a Franchisee, you avail yourself to a group that nurtures your professional development and guides you through the growth process to build a large, valuable business and secure your own future.Discover business success with your very own 'One Stop Financial Shop' Accountancy Practice Franchise!


If you would like to be considered for this franchise, please submit the enquiry form below. Alternatively, to download the Franchise Application for Consideration form, please CLICK HERE.