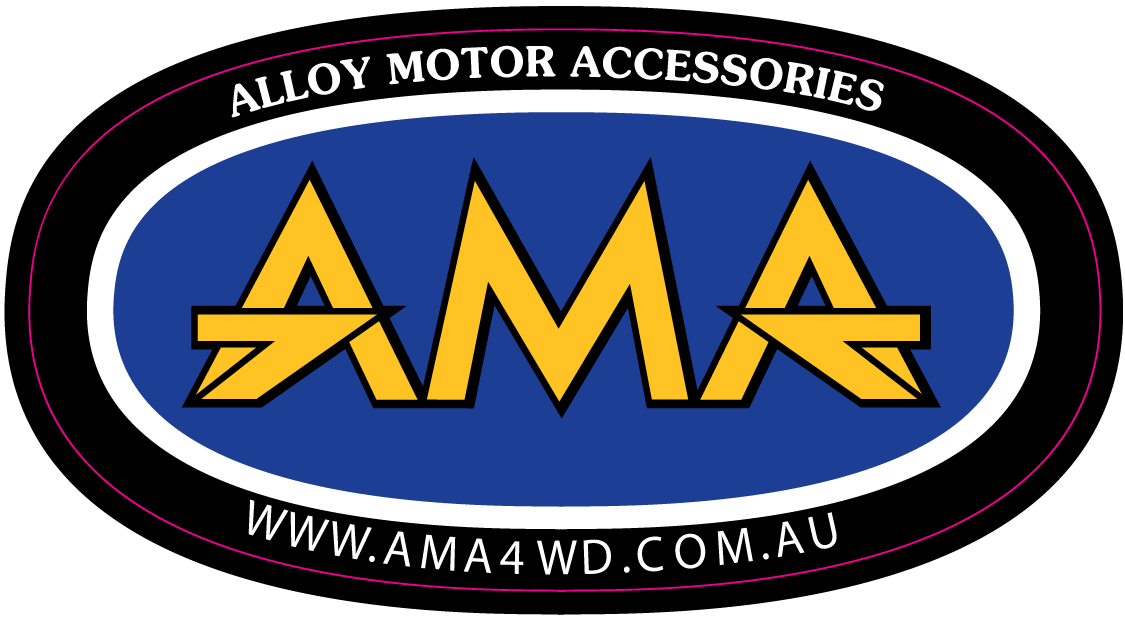 BIG BOYS, BIG TOYS!
'We are the custom aluminium
manufacturing & repair specialists!'
Queensland based company; AMA ALLOY MOTOR ACCESSORIES ('AMA') are leaders in the manufacture of motor accessories specifically designed for Australian conditions that can withstand the harshest elements and are custom made to meet the exact requirements of the customer. The extensive range of tray products on offer by AMA franchises covers every need imaginable for tradesmen, couriers, truckers, 4WD enthusiasts and beyond – in fact, for any type of vehicle they may drive. Successfully operating since the early 1980s in the manufacture and supply of an extensive range of alloy motor accessory products for new and recent vehicle models, the AMA collection not only includes an extensive range of spectacular alloy Trays but also Trailers, Tow Bars, Grille Guards, Roo Bars, Bull Bars, Roll Bars, Ladder Racks, Roof Racks, Roof Baskets, Side Steps and fitted accessories – just to name a few!
With tray manufacturing down to a fine art, AMA products are produced to exacting standards providing uniformity of size and form. This means the Customer can create on request a co-ordinated tray look and finish specific to their requirements. Indeed, custom designed tray solutions are an integral part of the AMA specialist service.
The AMA franchise is a unique opportunity to begin a tray building, supply and fit business never before offered as a franchise in Australia.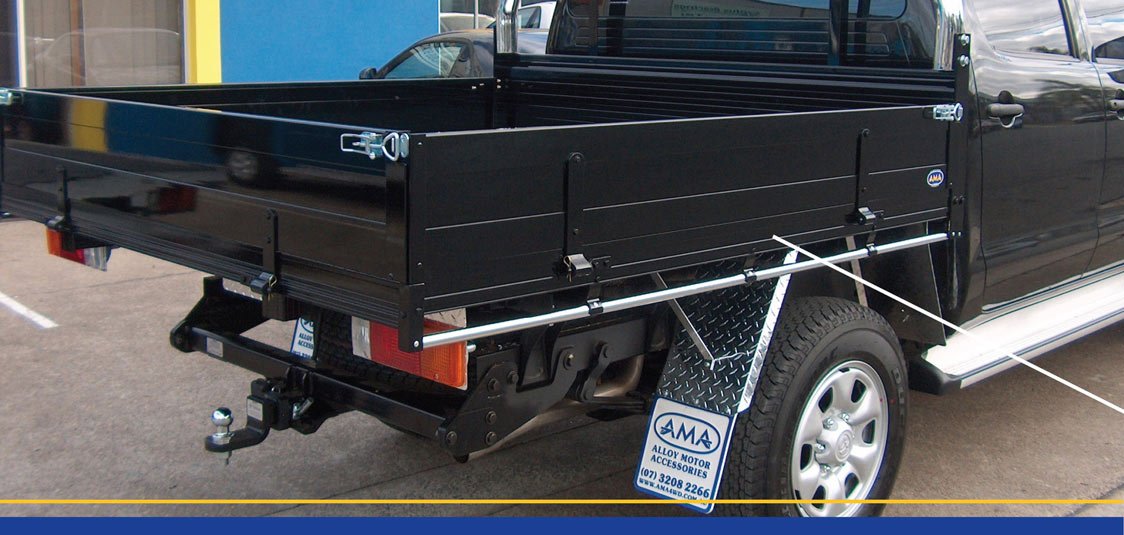 The Franchise model has been designed to replicate AMA's proven and successful business operations however, with a particular focus on tray building, supply and fit.  In a nutshell, AMA is a retail premises based franchised business specialising in the build, supply and fit of quality alloy trays with a variety of add-on options – some of which can include:
● Mesh Window Protectors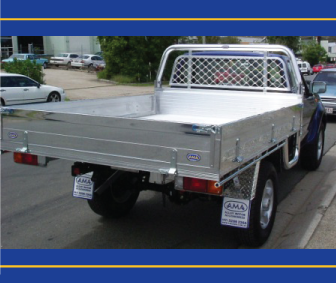 ● Trundle Drawers
● In-Tray Welded Boxes
● Under Tray Tool Boxes
● Square Headers
● Rear Ladder Racks
● Conduit Holders
● Header Boards
● Colour Coded Paint and Assorted Finishes
AMA franchisees also have the added benefit of providing some additional motor accessories and related products to customers thereby driving the add-on sales value even further.
As an AMA Franchisee here's what you get:
● Franchise Core Products
● Franchise Add-On Products
● Exclusive Territory
● Exclusive Design & Brand
● Turnkey Operation
● Franchise & Retail Training
● Ongoing Support
● Marketing Assistance
● Proven Business System
● Store Design & Set Up
● Promotional Work
● Franchise Operations Manual
● Group Buying Power
● National Website Listing
Are you Interested?
AMA is seeking business minded people that will share the AMA vision, take pride in and be committed to succeeding in their own franchise.
You do not need to have any particular background experience as full training and support is provided by the Franchisor. A background or a passion in the automotive industry is certainly an advantage!
As an AMA Franchisee, you will be responsible and devoted to the management of your AMA franchise. If this sounds like you, AMA encourages you to be a part of our dynamic team.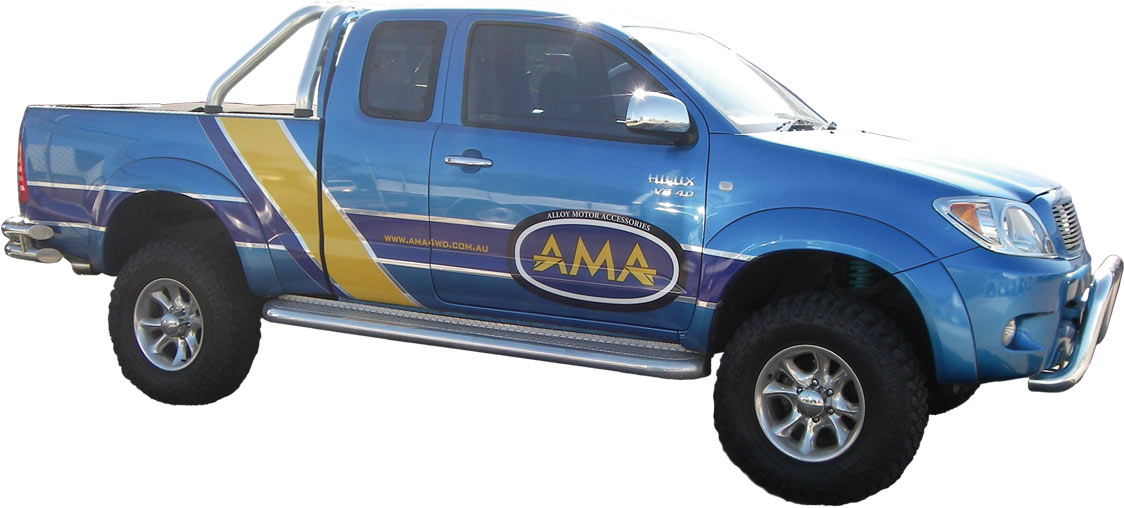 Financial Details:
Estimated Investment – From $150K
---
For more information about Alloy Motor Accessories Franchise please contact FRANCHISE CENTRAL
Franchise Application for Consideration Click Here To Download
If you would like to be considered for this franchise, please feel free to contact Franchise Central.  Alternatively, you may download, print and fill out the Franchise Application for Consideration and mail to the Business Development Manager in the state nearest to you:
CONTACT FRANCHISE CENTRAL
Franchise Central – Australia Wide 1300 558 278