Franchise Central is pleased to announce PS News, Australia's leading online newspaper publication to the Australian Public Service is coming on board as as franchise partner and will offer select limited franchise opportunities on a State or Territory basis.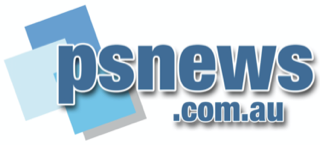 Starting off and being based in Canberra in 2005, PS News began as a small family run business with a business model that has proven to be successful while tapping into an ever growing market, the public service.
"PS News is offering a proven business model that you can believe in and trust. In most cases the Franchisee will have a interest in advertising media sales and growing the public service subscriber base of the online newspaper publications in their territory. The exciting aspect of this franchise opportunity in Australia is that the franchisee will hit the ground running with established PS News online newspapers and subscribers already in place for them to build on in their territory", says Nick James from Franchise Central.

"The Franchise system assists the franchisees with a complete comprehensive model from the onset, allowing them to focus on relationship building with their advertising clients who wish to tap into the massive public sector employees market. In 2017 this was over 1,956,000 public servant employees, PS News publishes 9 weekly online newspapers to over 165,000 of these public sector employees Australia wide from its offices in Canberra making it the largest online newspapers to the Public Service sector" says Nick James from Franchise Central.

The franchisor, has seen the opportunity to substantially grow its subscriber base and future new online newspapers into the Federal, State and Local public service sectors by having PS News representation/franchisees on the ground in each State/Territory and not just from Canberra. PS News will provide the content and distribution of the weekly online newspapers for the franchisees, making it a simple and focused franchise for someone who seeks to work from home reaching out to business clients, advertisers for the online newspapers.

"PS News provides you with the rights to use the PS News name, trademarks and image, along with a complete system of doing business and running a successful business. There will be a strong sense of interdependence between the Franchisor and Franchisee while still being part of a larger collective winning Team.
PS News is offering each franchisee an exclusive area of a State or Territory with already established online newspaper/s to continue building on. Franchise Central is honoured to having been selected by PS News earlier this year to develop their franchise system and documentation and now have been asked to seek and recruit quality individuals to join the successful PS News team", says Nick James.