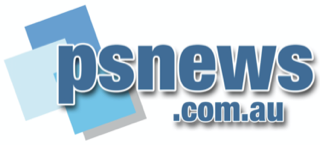 AUSTRALIA'S LEADING ONLINE NEWSPAPER TO THE PUBLIC SERVICE SECTOR
A unique chance to build an ideal, stress free and rewarding business would be the best way to describe the PS News franchise opportunity! PS News provides you with freedom and backend support from a proven team that is a market leader for more than 15 years in the sector.

Calling all News/Media/Sales/Advertising Professionals
Australian Digital Advertising Industry Hits $9.3 billion in 2019
(according to the IAB Australia Online Advertising Expenditure Report (OAER) compiled by PwC)   



The Franchise System allows You  to be the Leader of Your own Success 
We invite you to discover how you can become part of the successful PS News franchise network – we are expanding AUSTRALIA WIDE and offering exclusive State Territories.
PS News #1: The Australian Public Sector's Leading Online News Network 
Since its first publication in 2005, PS News has grown to be the dominant player in each of the nine public services it publishes its weekly digital newspapers.
* It was the first of its kind by 10 years;
* It reports only news relating to the public sector;
* It publishes separate editions for each of the public services in Australia;
* It is written primarily by former or current public servants;
* It is 'white listed' in every public service in Australia;
* It has been established continually for 15 years;
* It is free to its readers; and
* It has secured a subscription list of more than 165,000 (at 1 September 2020)
Nine separate editions are published weekly covering the Commonwealth and each State and Territory Public Service, informing a potential targeted readership of over 1.2 million. The typical weekly edition consists of 80 to 100 pages with new, original and/or relevant content; ranging from news reports about the public sector not reported elsewhere and more than 20 special interest features of particular interest to the public sector. As well as public service job vacancies, upcoming training courses and conferences, and a range of out-of-hours features covering holiday travel, books, motoring, dining, wine, music and movies.

The Franchisee will procure/sell, manage and develop the advertising, paid editorial and marketing aspects of one or more of the local publications for the State/Territory the Franchisee is located. Including display advertising, electronic direct marketing (EDM) and other promotional revenue generating activities using the PS NEWS system.
The business is home office based, which in effect means that it also goes hand in hand with low overheads – there are no leases, landlords and unacceptable rent increases to contend with. Best of all, you do not have to wait for customers to come to you – you can go to them! PS News provides customers with advertising access to over 165,000 subscribers in the Public Service at very competitive prices.
PS News has over 165,000 weekly subscribers as at September 2020 and is positioned to continue its growth and spread by establishing Franchisees on the ground in all States and Territories.       
The Ideal Franchisee….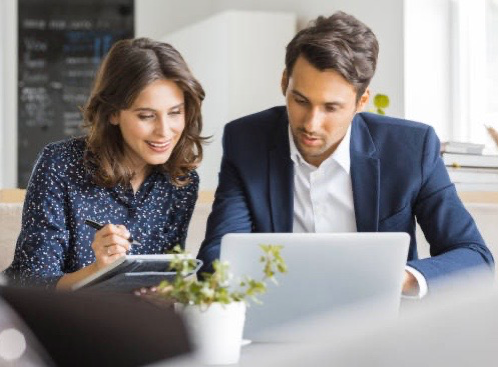 The ideal person to manage a PS News franchise will be mature, imaginative, energetic and a self-starter with experience in selling or buying advertising.
He or she will have the skills needed to find, attract and introduce large and small businesses to the benefits of advertising their goods and services to the members of the public service which is Australia's best-paid, best-educated but difficult to reach market which happens to make up almost one-sixth of the nation's working population.
Initial & Ongoing Support….
The franchisee can expect access to a unique but fully established, already popular and respected publication with an existing inventory of satisfied readers and advertisers with an exclusive proven production system for delivering advertisers' messages to its public sector audience.
PS News will share with the franchisee everything it holds or knows about advertising to the public sector for the state or territory the franchisee manages and will be available to offer whatever advice and guidance to him/her as required.
PS News will supply and keep up to date the necessary editorial content, features, design and presentation aimed at attracting the publication's target readers; will manage and maintain all subscriber lists including new subscribers and unsubscribes; and will deal with all requests, comments and queries from readers and subscribers relating to the publication and distribution of each issue.
OWN YOUR  FUTURE
Franchise Benefits….
It's all about your Success!  
Proven Business Systems – Exclusive Territory – Sales Calls Management – Lead Management Initial & Ongoing Training – Ongoing Mentoring & Support Marketing – Advertising Assistance -Corporate Website Listing – Franchise Operations Manual & Much More!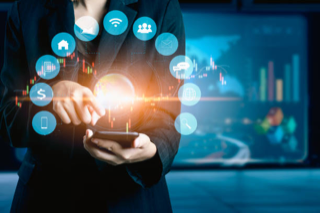 Since its launch, PS News has actively fine-tuned its editorial content and information service to readers by adding new editions, developing new features and catering to its extensive network of subscribers as no other publication can.
PS News Franchisees derive their income from Display Advertising, Electronic Direct Marketing and Sponsored Editorials.
PS News has established its editorial policy, style and design on the experience of its founder, Frank Cassidy, who can claim 20 years' experience in the Commonwealth Public Service, including 10 as a Director, followed by another 10 years as a journalist with a major daily newspaper.
The PS News franchises are simple to operate and require very little set-up and ongoing infrastructure. Existing operations indicate that a sole-trader in his/her first year can earn a very attractive income and with steady expansion and the employment of others, move swiftly to indeed develop into a very lucrative business.
Do you see yourself as the Manager of your own media franchise  earning over $100K pa? 
Suitable Franchisee will require a minimum of $60,000 plus suitable asset backing to raise some finance.

Enquire Here for a detailed information pack