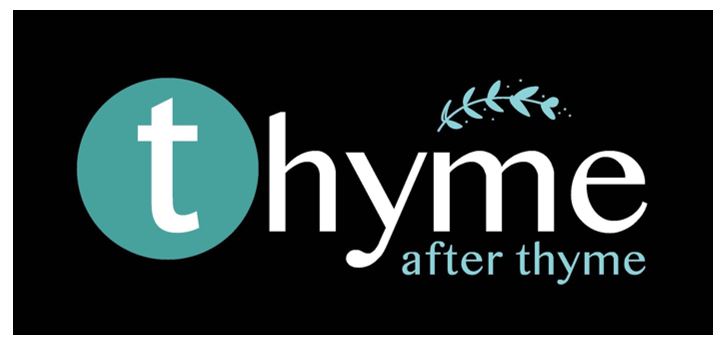 OWN YOUR OWN BUSINESS!
Thyme after Thyme Garden Service is a well-established family run mobile lawn mowing and gardening business looking to expand and be one of the top mowing and gardening franchises. With fine attention to detail and providing services that exceed expectations we value quality over quantity and are determined in finding the best franchises to join our team.
DO YOU LIKE THE OUTDOORS?

Thyme after Thyme Garden Service is an exciting and dynamic franchise opportunity where you will have the ability, to start on the tools and build your business and manage a successful crew in gardening and maintenance services.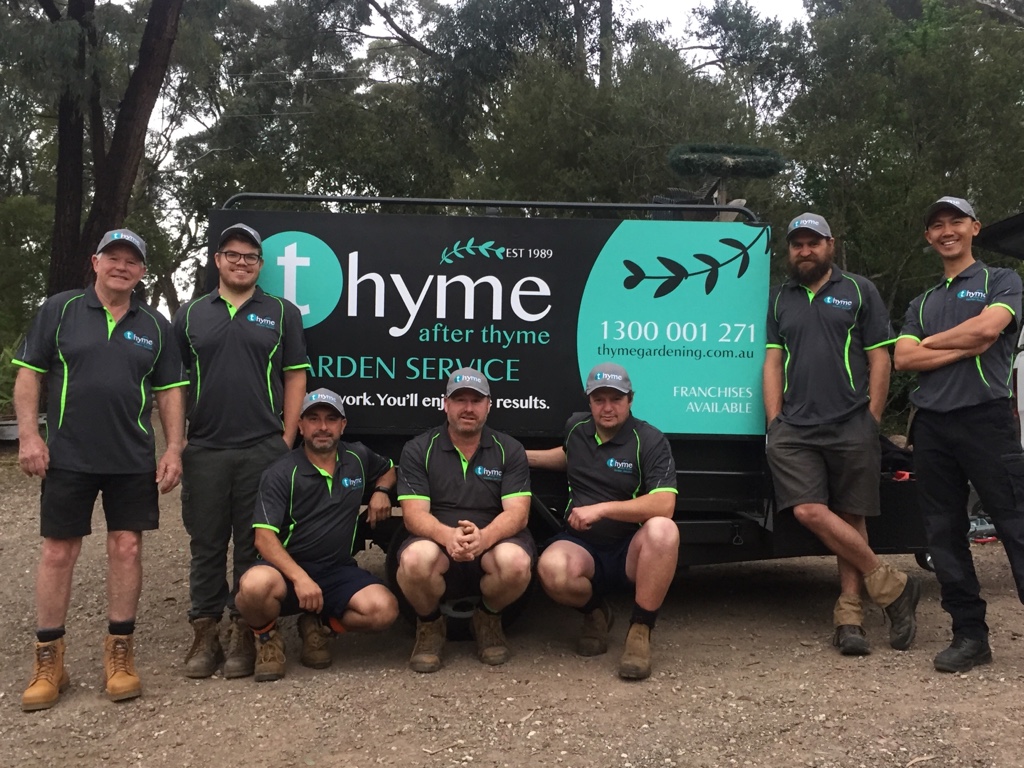 TRAINING AND SUPPORT
An experienced employee of Thyme after Thyme Garden Service will work with the Franchisee for at least three weeks (3).
During the three-week training period, you will be paid.
Thyme after Thyme will be quoting and building your regular gardening round. Building a five (5) day per week round does take time and effort.
In these three weeks, your advertising campaign will begin in your exclusive territory.
Quoting can be challenging at first but there is a method. An experienced member of the team will be happy to attend quotes with the franchise and assist them with creating a method for gaining quotes.
Thyme after Thyme Garden Service is offering a proven business model to gain constant, regular and well- paid work. The franchiser will assist with building a regular round for the franchise and also introduce potential clients which they will be able to channel work through.

WHAT YOU'LL GET
All franchisees can expect a complete turnkey operation which means you'll have nothing to worry about, we'll set it all up and give you the keys once it is ready!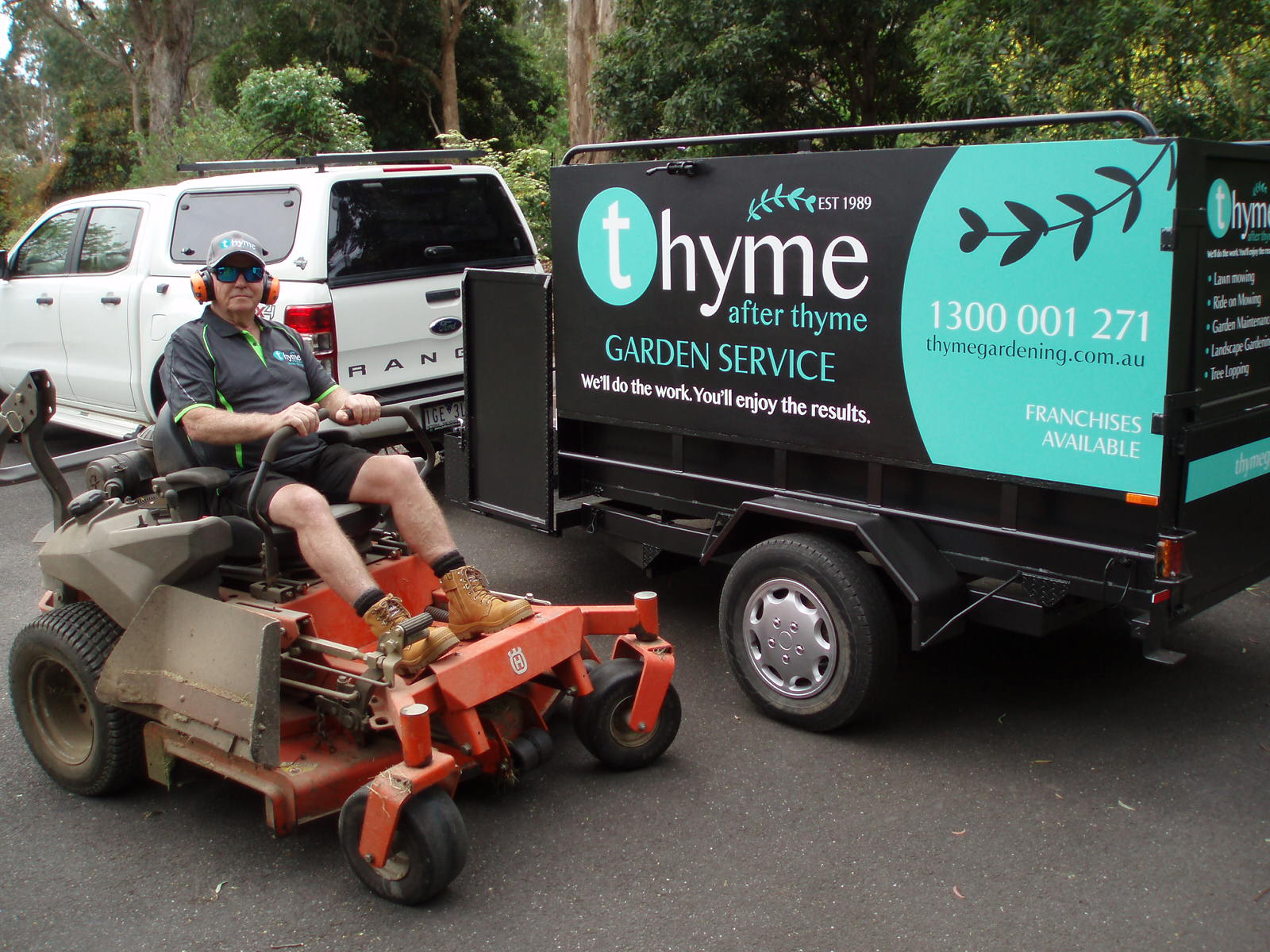 One fee for all the tools to use at your disposal.
Assistance in all areas of training.
Phone support anytime.
This is the great opportunity for an ambitious and eager individual willing to make a career change and transition into their own business making a decent income and profit.
No previous qualifications are required however it is highly recommended at some point to undertake a plant identification course such as, a Horticulture 2 certificate of plant knowledge. Which can be completed online.