Brainworks Successfully Grants Double Franchises on New Years Eve 2019.
Congratulations to new Brainworks franchisees Kumar and Ashok for the successful granting of their franchises in Footscray and Williamstown, Melbourne respectively.
Both Kumar and Ashok were successfully recruited by Franchise Central's Nick James over a lengthy period of discussions and concluded on New Years Eve 2019.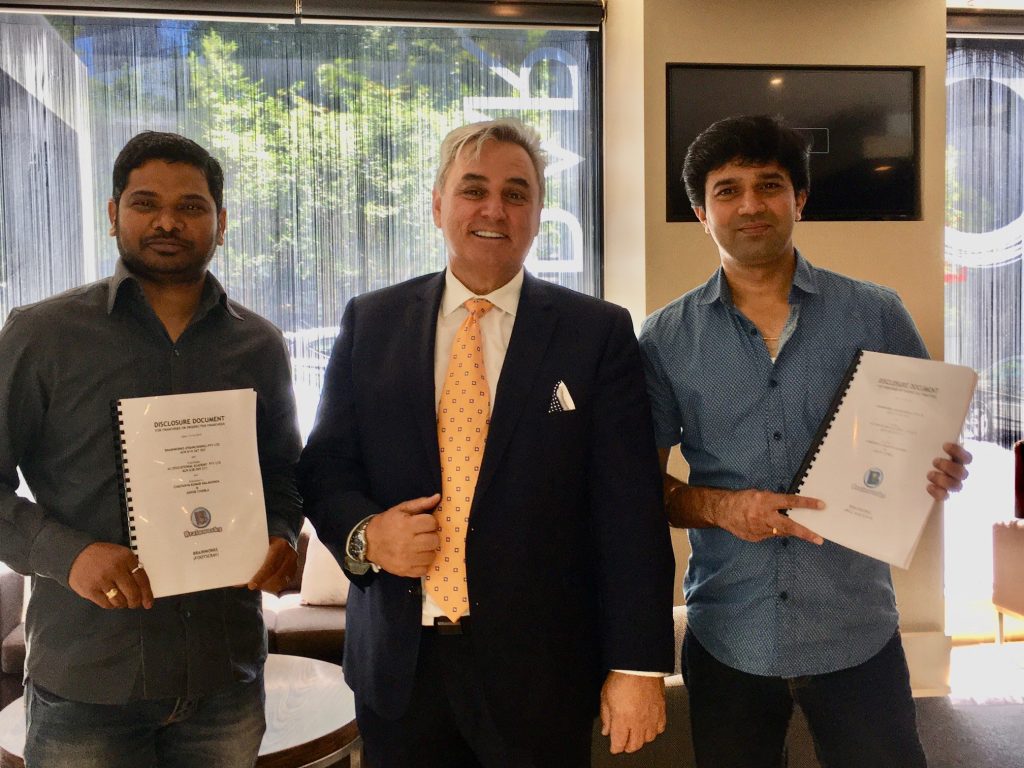 Kumar and Ashok are looking forward to commencing their Brainworks tutoring franchises in Melbourne and have displayed a passion and eagerness for 2020 to begin. After extensive research in the market place looking at other Tutoring franchises both Kumar and Ashok felt a strong belief in the Brainworks methodology of providing tutoring in Maths and English to all students between the ages of 5 to 18.
Ashok says, "I so look forward to providing the Brainworks tutoring services to children in my area as our focus is on teaching the children First and not like so many others in this sector that focus on the dollar first. As a parent myself, I have first-hand experience of having sent my own child to the other tutoring franchises in our area of Melbourne and was left disappointed and wanting".
Kumar says, "I was especially impressed by the business model and backend support of the Brainworks franchise. It allows you to focus on the Pedagogy of providing flexible and quality tutoring for the children and achieving amazing results for all involved. Its a very satisfying business to be part of the development and expansion of children and earning a great return for doing so".
Franchise Central's Managing Director, Nick James says "Kumar and Ashok are a great fit to complement the continued growth of the Brainworks franchises in the Western area of Melbourne.
With over 20 years of successful tutoring by Brainworks in Melbourne and These gentlemen's passion, prior history in tutoring and commitment to following the system we wish them both success for 2020 and beyond.
We are very confident the Brainworks franchises will be well received in the Footscray and Williamstown and surrounding areas as we continue to seek suitable franchisees to join and share in the success with the Brainworks tutoring franchise in Victoria and New South Wales".
Franchise Central is Australia's most successful franchise developers and franchisee recruiters with a proven track record that now spans over 30 years in Australia and overseas.
Nick James Managing Director of Franchise Central, says "we have been at the forefront of the franchising sector setting the benchmark high to ensure we exceed our franchisor clients expectations in guiding them to develop and expand their franchise systems/ brands. Our systematic approach to recruiting quality franchisees has always been paramount, I am confident that all our clients over the years have been impressed in the calibre of potential franchisees we have put up for selection. The results speak for themselves why we are still around and producing great things when so many others have perished over the year.
As Franchise Consultants we have both a financial and moral obligation to do the right thing for our franchisor and franchisee clients so all parties achieve a win-win result, whether thinking of Franchising your Business, seeking Franchisee Recruitment and or look for the best Franchise Business Opportunities."