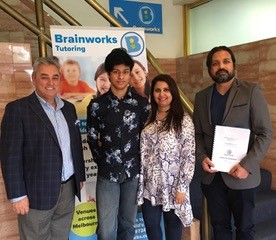 Picture : from left to right Nick James, son of franchisees, Shamima and Wazih
Congratulations to new Brainworks franchisees Wazih and Shamima for the successful granting of their Brainworks franchise for the Caroline Springs area in Melbourne.
Wazih and Shamima were successfully recruited by Franchise Central's Nick James during Melbourne's 6th lockdown via video and telephone discussions.
Wazih and Shamima are looking forward to being Brainworks tutoring franchisee in the Caroline Springs area and have a passionate belief in the Brainworks methodology of providing tutoring in Maths and English to all students between the ages of 5 to 18.
Wazih says, "I so look forward to providing the Brainworks tutoring services to children in our area and look forward to including my family in this new journey of our lives".
Franchise Central's Managing Director, Nick James says "Wazih and Shamima and Brainworks are a great fit with their experience and commitment to a nurturing approach towards education and growth of the Brainworks brand and services in the Melbourne market. With over 20 years of successful tutoring by Brainworks in Melbourne, and a strong Franchisee network, we wish them all the success".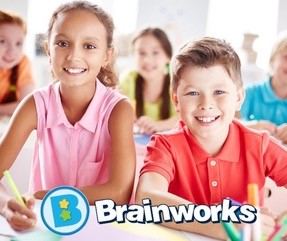 "We are very confident the Brainworks franchise will continue to be well received into 2022 as we are already noticing substantial increase in enquiries by parents to enrol students into the Brainworks tutoring programs to catch up on lost schooling of their children during 2021", says managing director of Brainworks John Grundy.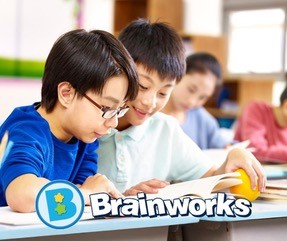 Franchise Central will continue to seek suitable franchisee owners to join and share in the success with the Brainworks tutoring franchise in Victoria and NSW".
If you also have a keen interest in tutoring and managing your own business that offers you the satisfaction of educating children, being you're own boss and maybe building your own sessions of tutors to manage, while earning a substantial part or fulltime income then ask Nick James from Franchise Central for a detailed information pack and options that maybe available for you.
Contact Us through the website or Call us directly at 1300 558 278