Under Wraps revamps menu, set for national growth
By Noha Shasheed – republished from franchisebusiness.com.au 
Family-owned healthy food franchise Under Wraps has revamped its breakfast and beverage menu, and is set for solid national growth.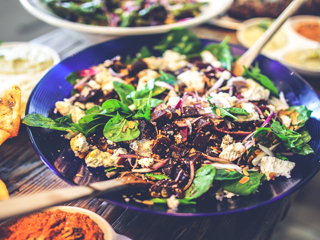 Wayne Stapleton, CEO and owner, said the new breakfast menu taps into changing dietary requirements whilst keeping in line with the brand's commitment to using fresh local ingredients.
"We've tried to go with the trends," he explained.
The breakfast menu is now bursting with Paleo and vegan choices, and fresh supplements are added to juices and smoothies.
And the healthy food franchise is braced for expansion nationally, in both metropolitan and regional areas.
"Our goal is to open four new franchises by the end of the year, a dozen next year, and 40 in the next five years," said Stapleton.
Under Wraps offers three models: the kiosk, shopping mall, and café franchise. The initial investment cost of a franchise ranges from $100,000- $300,000 depending on the model, and includes intensive training, 24/7 support from head office, as well as marketing.
Like the sound of healthy fast food? FIND OUT MORE about the UNDER WRAPS franchise opportunity.

'Should I franchise my

business?'
If you have questions, Franchise Central has answers! CLICK HERE to contact Franchise Central or call us on

1300 558 278.